Discover Your True Potential with KYKO Personality Assessment Tool
A comprehensive multi-facet approach to Understanding Personality Profiling
KYKO is a powerful personality assessment tool that integrates contemporary personality perspectives with the traditional yin-yang construct to create a grand, unified theoretical framework of personality. The framework clusters personality traits, characteristics, qualities, and attributes into five dimensions: self-actualization, egocentric, sociocentric, security, and complexity. By taking a comprehensive approach to measuring and understanding personality, KYKO offers a valuable resource for individuals and organizations seeking to identify and develop their true potential to greater height of success.
Customizing KYKO for Career-Matching
One of the most useful applications of KYKO is in career-matching. KYKO's assessment tests can be customized to measure essential traits and attributes required for specific job duties, responsibilities, and functions. For example, if an organization is hiring for a leadership position, the KYKO assessment test can be tailored to measure the characteristics of a leader  such as communication skills, strategic thinking, and decision-making abilities etc.
KYKO measures nature and nurture personality separately in its multi-facet model. This information can be invaluable in selecting the right candidate for the job and ensuring a good fit between the candidate and the organization.
Using KYKO for Personal Development and Career Planning
In addition to career-matching, KYKO can also be a valuable tool for personal development and career planning. By understanding their personality traits and characteristics, individuals can seek out job opportunities that align with their strengths and interests. KYKO can help individuals identify their strengths and areas for development, which can inform their career choices and job search strategies.
To know more about KYKO, click here https://training.kyko.my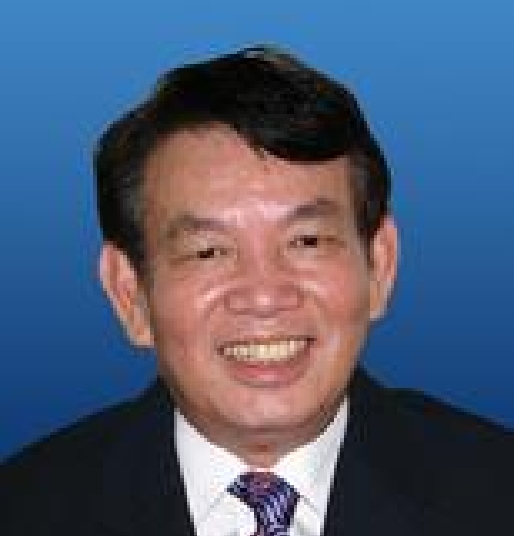 Chief Statistician of KYKO International Pte Ltd, Lee Ong Kim has been with the National Institute of Education (NIE), Nanyang Technological University (NTU) from 02 January 2000 where he served as Associate Professor, Head of the Policy and Leadership Studies Department, and as Associate Dean of Education Research.
Teresa Dian Chew is a multi-award-winning international Image Consultant, a renowned speaker, a business Strategist, and a best-selling author of her book 'The Image Factor'. Since 2006, as founder and Principal Consultant of Teresa Chew International, Teresa is one of the most sought-after go-to 'change-makers', and she has trained, coached, and mentored executives, entrepreneurs, and captains of industries to help them build, grow and monetize their brand. As the authority in the Refinement industry, Teresa's mission is to help men and women look good, feel good to win, live well, and she believes Image is your Currency.
Connect with me:
Linkedin
  (B. Comm, 1987; MICPA, 1993; MBA (Distinction), 2000)
| | |
| --- | --- |
| Aaron Koo received his Bachelor of Commerce degree in Accounting from Canada in 1987, and obtained his CPA from Malaysian Institute of Certified Public Accountants in 1993. Subsequently, he was awarded MBA (Distinction) in 2000 by a university in UK | |
Aaron Koo received his training in accounting from an international Big-4 accounting firm. Subsequently, he joined various publicly listed companies and was exposed to various roles in Sales and Marketing, Manufacturing, Operation and Logistics, Human Resource Management, and Business Development in diverse industries, both locally and in overseas. He assumed the role of General Manager in 2003, and was a Chief Operating Officer and Acting Chief Financial Officer of a public listed company in 2008 – 2014. He was also a General Manager in-charged of overseas operation for a public listed company in 2015 – 2018.
Aaron Koo participated actively in education industry as well, lecturing undergraduate and postgraduate students in leading colleges and universities locally and in overseas. He has provided financial and risk consultancy services to leading corporations in air conditioning and construction industries. He has also conducted trainings, and organised seminars and conferences for Bank Negara Malaysia, multi-national corporations, as well as the general public.
Aaron Koo was a subject leader for Management Accounting during his tenure in Sunway University, and also a member of organising committee and reviewer of papers for the first academic conference held by Sunway University "Global Accounting & Organisation Change Conference" in 2012. He was also appointed as Assessor for Chartered Institute Of Management Accountants (CIMA) Global Business Challenge 2013 – 2014, and a member of Industry Advisory Panel of Australian Programme in Sunway University 2012 – 2014.
Aaron Koo has more than 30 years of extensive practical experiences in the areas of accounting, finance, sales/marketing, operation/logistics and human resource management.
Connect with me:
Linkedin